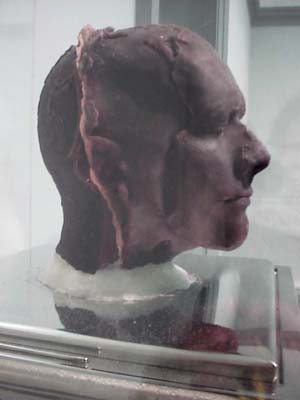 Marc Quinn: 'Self'

In de Engelse kunstwereld gaan geruchten dat het werk 'Self' van kunstenaar Marc Quinn per ongeluk verloren gegaan is. Britartist Quinn maakte 'Self' door negen pints (± 4,5 liter) van zijn eigen bloed in een mal van zijn hoofd te gieten. Het beeld werd in 1991 voor £13.000 aangekocht door kunstverzamelaar Charles Saatchi en moest gekoeld bewaard worden. Helaas hebben een paar bouwvakkers de vriezer uitgezet:

"It has been reported that builders who arrived to extend Mr Saatchi's London kitchen at the request of his partner, TV chef Nigella Lawson, unplugged the kitchen freezer where the head was kept."

> BBC News: Blood sculpture 'melted'. Meer over Marc Quinn in de iBBC serie 'Artists in Profile'.